Few things are sweeter than returning the opening kickoff for a touchdown, and Cordarrelle Patterson running this one back in mere seconds was pretty sweet.
For the record, Devin Hester answered back with a 60 yard return, but that had no touchdown at the end of it, so what can you say? Here's the .gif: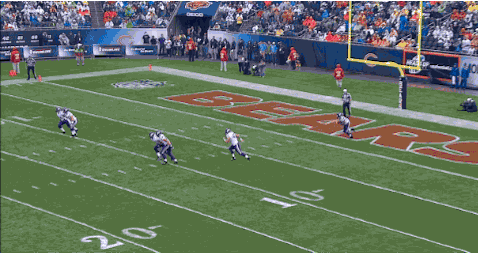 Juan – has written 5299 posts on this site.
Juan Elway is an enthusiast of Fantasy Football, Movies, and Combat Sports, but don't call him an expert. He once shook Adrian Peterson's hand and AP winced in pain. Follow him on Twitter where you can partake in all sorts of shenanigans.